The Splendor+, HF Deluxe, CB Shine, Glamour and Platina were the highest-selling models under Rs 1 lakh in FY2020

The Hero Splendor+ topped the list with 20,63,148 units sold

The HF Deluxe is second on the list, down by just 12,174 units
We started this series of sales analyses lists with a list of the top five highest-selling motorcycles priced above Rs 2 lakh. We then decided to go lower in the price index and followed it up with one of the most popular models between Rs 1.5-2 lakh and then, one of the highest-selling motorcycles between Rs 1-1.5 lakh. This, the last of this series and is where a massive proportion of two-wheeler sales in India lies – under the Rs 1 lakh mark. 
Note: SIAM sales data indicates wholesale figures, which are the number of units sent from the manufacturer to the dealerships, and not the number of units retailed. Also, certain manufacturers like Classic Legends (Jawa), BMW and Ducati do not share their numbers with SIAM; and since this list is based on its data, these bike makers have not been considered.
Hero Splendor+ – 20,63,148 units
Price: Rs 60,350 onwards
The Hero Splendor+ has been the undisputed king of motorcycle sales in India for decades and the last fiscal was no different. In comparison to the previous fiscal year, FY2020 saw sales drop by a whopping 9,42,470 units (31.3 percent) but the Splendor+ still managed to sell enough to retain the top spot on this list. The fiscal year did end on a low as well, with under 1,01,541 units sold in March 2020; less than half of the 2,46,656 units sold in March 2019 – a fall of 58.8 percent.
At the end of the day, the Splendor was the highest-selling motorcycle in India, but only by a small margin.
Hero HF Deluxe – 20,50,974 units
Price: Rs 56,675 onwards
The HF Deluxe, another product from Hero, is second on this list. It fell short of stealing the top spot by a mere 12,174 units. To give you some perspective on how tight a margin that is, Hero sells, on average, that many HF Deluxe units in just over 2 days. The HF Deluxe also sold more than the Splendor in March with 1,14,969 units. While it also saw a decline in sales when compared to FY2019, the fall was not as substantial as the Splendor's. In FY2020, HF Deluxe sales dropped by just 5.4 percent (from 21,68,740) in comparison to FY2019. In a low year for the economy in general, the HF Deluxe's more affordable price seems to have made all the difference and we're intrigued to see if it can continue the trend through FY21.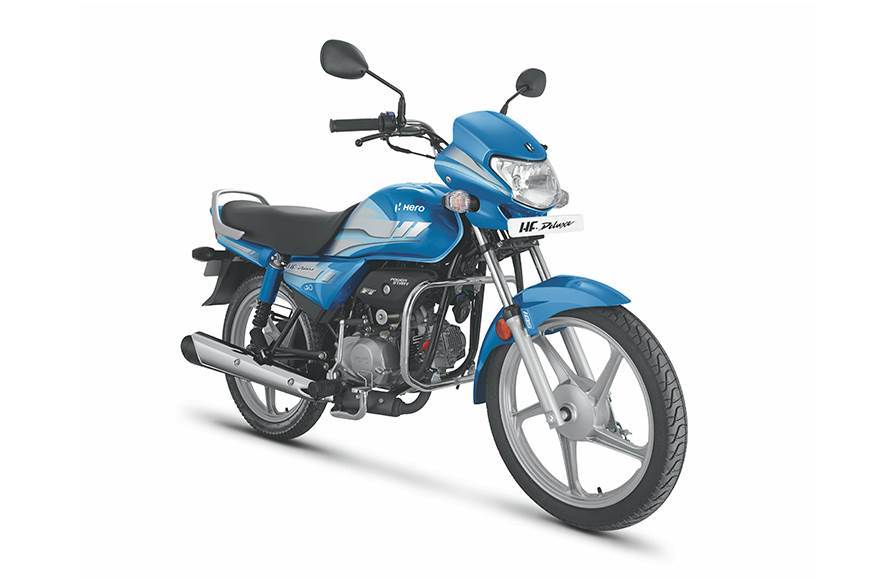 Honda CB Shine – 9,48,384 units
Price: Rs 67,857 onwards
With 9,48,384 units sold in FY2020, the Honda CB Shine and CB Shine SP models collectively sit a distant third on the list. On the upside, sales fell by just 4.2 percent, which is quite impressive in comparison to what some other models witnessed. What's worth noting is that in March 2020, the CB Shine sold 86,633 units – a massive 190 percent increase from the 29,827 units it sold in March 2019. A huge contributing factor is likely the introduction of the BS6-compliant SP 125 and CB Shine variants. Export numbers saw an increase as well, by 57.3 percent – up from 24,554 in FY2019 to 38,627 units in FY2020.
Hero Glamour – 6,02,623 units
Price: Rs 69,750 onwards
Fourth on the list is another Hero, the Glamour, with 6,02,623 units sold in FY2020. In comparison to FY2019 where 7,55,027 units were sold, that is a 20.1 percent drop. Sales in the last month of the fiscal year took a drastic blow, as well, falling by a huge 77 percent in comparison to March 2019. This could also be down to supply issues since the BS6 version came out in February 2020. The BS6-compliant iteration of the Glamour 125 is an all-new model that along with a new engine and chassis also gets a 5-speed gearbox. Next year's sales charts will reveal how the market has responded to Hero's efforts with the Glamour.
Bajaj Platina – 5,78,237 units
Price: Rs 47,763 onwards
The Bajaj Platina is fifth on the list, with 5,78,237 units sold in FY2020. This is a 7.7 percent fall in sales in comparison to the 6,26,781 units sold in the previous fiscal year. The drop in sales in the last month of the fiscal is even more drastic, since Bajaj sold 21,264 units in March 2020 – a 65.9 percent drop from the 62,519 units sold in March 2019. On the flip side, the drop in exports wasn't as large. 42,001 Platinas were shipped overseas in FY2020, whereas FY2019 saw 52,827 units make their way abroad.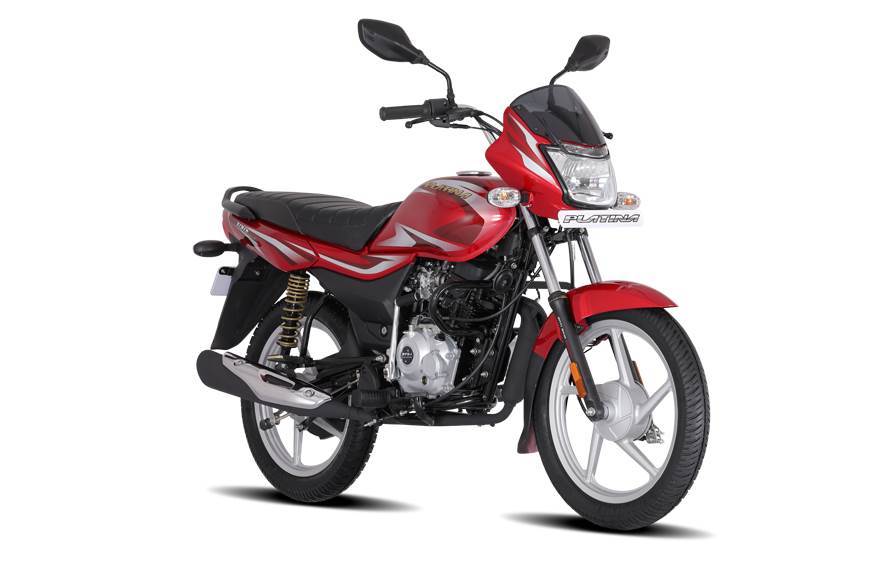 Honorable mention:
Bajaj Pulsar 150 – 5,04,010 units
Price: Rs 90,003 onwards
While every other motorcycle on this list runs a predictably small engine, the Bajaj Pulsar is by far India's bestselling 150cc. That said, it isn't the sixth-highest-selling motorcycle on this list. In fact, both the Hero Passion and bigger Splendors (iSmart and Super Splendor) sold more than the Pulsar 150 this past fiscal year.
The reason it gets a special mention is because the Pulsar 150 Neon and the standard Pulsar 150 cost less than a lakh, while the Pulsar 150 Twin Disc costs just above. Since majority of its variants fell under the Rs 1 lakh price mark, it wasn't considered for the list of highest-selling motorcycles that cost between Rs 1-1.5 lakh. In our earlier article on bestselling bikes between Rs 1-1.5 lakh, we faced a similar situation with the Apache series and since only one of its variants, the RTR 160, fell under the 1 lakh price point, it was eligible for that list and topped it with 3,65,232 units. Naturally then, the evergreen Pulsar 150 earns its mention on this list. 
With this, our series on the highest selling motorcycles under multiple price brackets has come to an end.