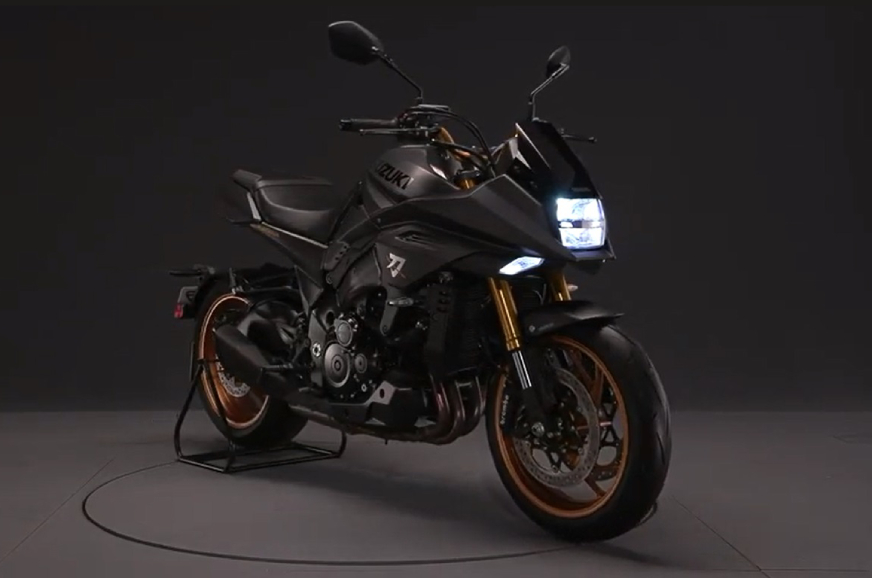 The COVID-19 pandemic has resulted in the cancellations of this year's Tokyo and Osaka motorcycle shows – the two biggest events for Japanese manufacturers to display new launches and updates. As a result, manufacturers are creating their own virtual shows to showcase their latest offerings. Following the Honda Virtual Motorcycle Show last week, Suzuki has created its own version as well.
One of the motorcycles on 'display' is the new age Katana and the manufacturer has showcased it with two new colour schemes. The first is a dark red colour with colour-matched wheels and a gold-coloured handlebar and fork, while the second is a matte black one that is more in line with what is currently available. This scheme, too, comes with a gold-coloured handlebar and fork, as well as with gold-coloured wheels. Additionally, the Katana badge on this bike has also been painted in gold. 
At the moment, Suzuki has not confirmed that these new colour schemes will go into production and will gauge their popularity online before making the decision to do so.
Also see: