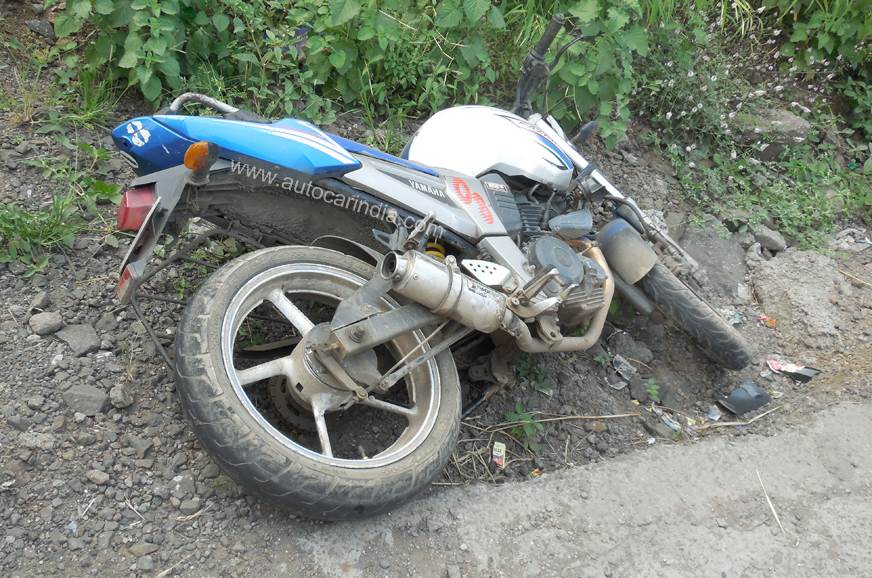 Getting your two-wheeler insured protects you from financial losses in case of emergencies like accidents, natural calamities, riots, and theft. According to the Motor Vehicles Act (Amendment), 2019, it is mandatory to purchase at least a Third-party Liability Policy if you want to ride your two-wheeler legally in India. If you fail to do so, you will be vulnerable to penalties. However, several owners only buy the policy because it is mandatory by law, and so do not go for add-ons. Due to this, they miss out on various benefits that two-wheeler insurance can offer. 
Here's how having an insurance for your two-wheeler can help you in multiple ways:
1. Third-Party Liability Coverage
As mentioned above, due to the recent amendment of the Motor Vehicles Act, 2019, it is mandatory to at least buy a third-party motor insurance policy, as it will protect you against third-party liabilities that can arise due to accidents caused by you with your insured two-wheeler. The insurance cover will pay compensation to the third party and will also handle legal liabilities, which can arise in such situations.
2. Comprehensive Protection
A Third Party Liability Policy will only provide coverage for damages to the third-party and settles legal issues if any. However, if you want your insurance policy to provide coverage to both you and the third-party, then you must opt for a Comprehensive Policy. You will not only get coverage for both, natural and man-made calamities, but by paying slightly more premium, you can also opt for add-ons such as Pillion Rider, Zero Depreciation, Personal Accident Cover and NCB Protect, and more.
3. Access to Cashless Garages
When you have a two-wheeler insurance, you will get access to cashless garages of your insurance company. Your insurance provider would have tied-up with several network garages, and you can get your two-wheeler repaired at one of them. All you need to do is take your bike to the network garage and show some important documents. Your two-wheeler will then be repaired and the garage will directly settle the bill with the insurance company.
4. No Claim Bonus/Discount
If you don't make any claim in your policy tenure, you will be eligible for No Claim Bonus or NCB benefit. At the time of renewal, you will receive a substantial discount on the premium payable. This NCB benefit is adjusted against the premium. If you don't make any claims, you will get more attractive discounts with every passing year.
After you buy two-wheeler insurance, you need to renew it every time the policy tenure ends. Doing this ensures that your policy never expires and that you keep on getting benefits. Given below are steps that can help you renew your policy: 
Visit the official website of an insurance provider of your choice 

Go to the Bike Insurance section and click on Renew My Policy

Put your mobile number or policy number and enter the required details and click 'Go'

If you want add-ons, you can select and proceed to make the payment

Your policy will be renewed and you will receive the premium receipt on your registered email ID
Be smart and keep yourself protected from paying a fine. Secure yourself by buying a two-wheeler insurance online.