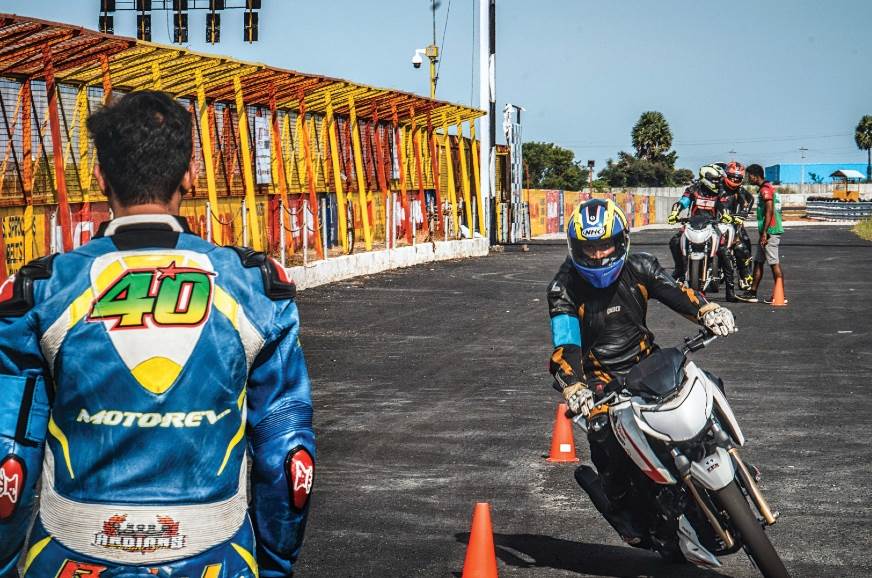 Rajini Krishnan's RACR- the Rajini Academy of Competitive Racing will be held on November 8, 9. 
Includes theory and practice session

Open to all riders above the age of 11

TVS Apache RTR race bikes available on hire
The RACR riding school is being held at the Madras Motor Race Track in Chennai. It's open for riders of all skill levels, and all riders above the age of 11. As far as bikes are concerned, RACR has said that  all bikes above 100cc, including superbikes, are allowed. 
If you don't have a bike, RACR has a limited number of motorcycles (TVS Apache RTR race bikes) and riding gear available for rent. The training charges are Rs 27,999 for Level 1 and 2. Level 3, meanwhile, is priced at Rs 29,999. If you've already completed the course before and just want to practise your drills in a safe and controlled environment, RACR is also offering track day sessions at a cost of Rs 22,000 per day. These prices include refreshments and photographs but exclude GST charges.
RACR riding school: instructors
The colleagues in question form a star-studded line-up, featuring national champions Jagan Kumar, Sarath Kumar, Deepak Ravikumar, Vishwa Dev and Amy Van, as well as classroom instructor, Navneet Muralidhara.
Those interested in signing up for the school can head over to the RACR website or its Instagram page. And if you're unsure about what exactly the school entails, we've had the chance to try it,  you can read about our experience here.