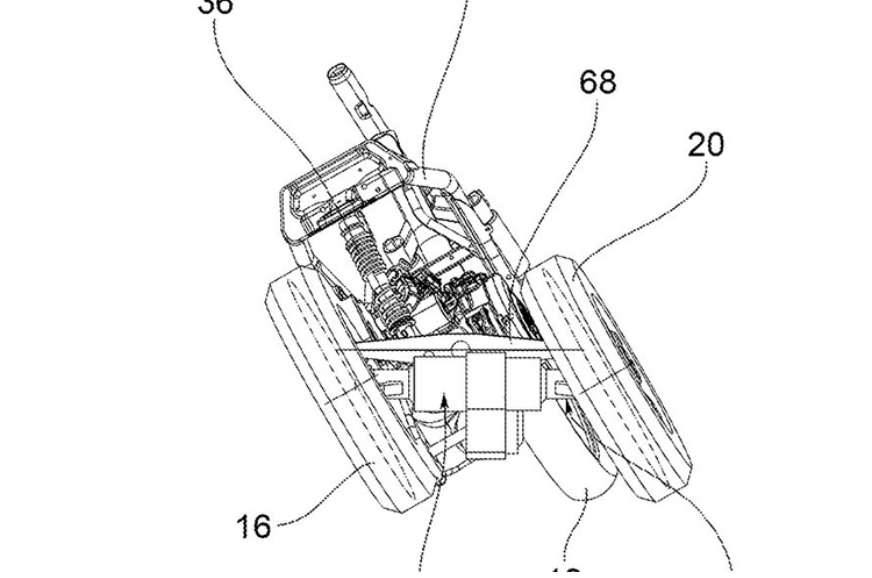 Piaggio has patented a unique three-wheel design with two wheels at the rear

Most leaning trikes have two wheels at the front and one at the back

The patents reveal that the design uses a differential on the rear axle
Piaggio was quite early to adopt the three-wheeler format with it's MP3 range. The MP3, like many other other trikes – Yamaha's Niken, Triango's 50 and others – have a pair of wheels ahead and a single one at the rear. Now, new patents reveal that Piaggio has readied a design that's the opposite, with two wheels at the rear and a one up front.
While this setup is quite unconventional in the trike space, there are a few, like Harley-Davidson's Tri Glide Ultra and Freewheeler, that use this setup. That said, Piaggio's design further distinguishes itself with a unique rear-end that allows the engine and both rear wheels to lean.
Piaggio has achieved this by using a complex rear axle design. The patents reveal that the trike uses a differential that remains parallel to the ground and runs along the rear axle, even when the engine and wheels are leaned over. There are mechanisms that allow the wheels to pivot at the ends of the rear axle. The images also reveal a bar running parallel to the rear axle that links the suspension components at both ends to maintain equal lean on both rear wheels.
A complex setup like this would certainly result in a very different riding experience to a conventional trike, probably with less effort required at the steering. That said, there's no clarity on if, or when, Piaggio will bring something like this to production, and how much it will cost.
Also see:
Indian Motorcycle files trademark for two new names
Honda to patent new automated clutch technology for motorcycles