As expected, today Apple has officially released the latest version of macOS, called Big Sur. This is the first iteration of the OS that is optimized for Apple's new M1 chip, which is powering the new MacBook Air, MacBook Pro 13, and Mac mini.
Big Sur also works on Intel-based machines as well, of course. It brings with it a fresh new design, as well as multiple enhancements to Safari, Messages, Maps, and privacy. Design-wise, it still looks familiar, but employs more use of white space for easier navigation. It also makes dark icons more consistent with the rest of the Apple ecosystem, while inside apps buttons and controls appear when needed and recede when they are not, reducing visual complexity and allowing you to focus on the content.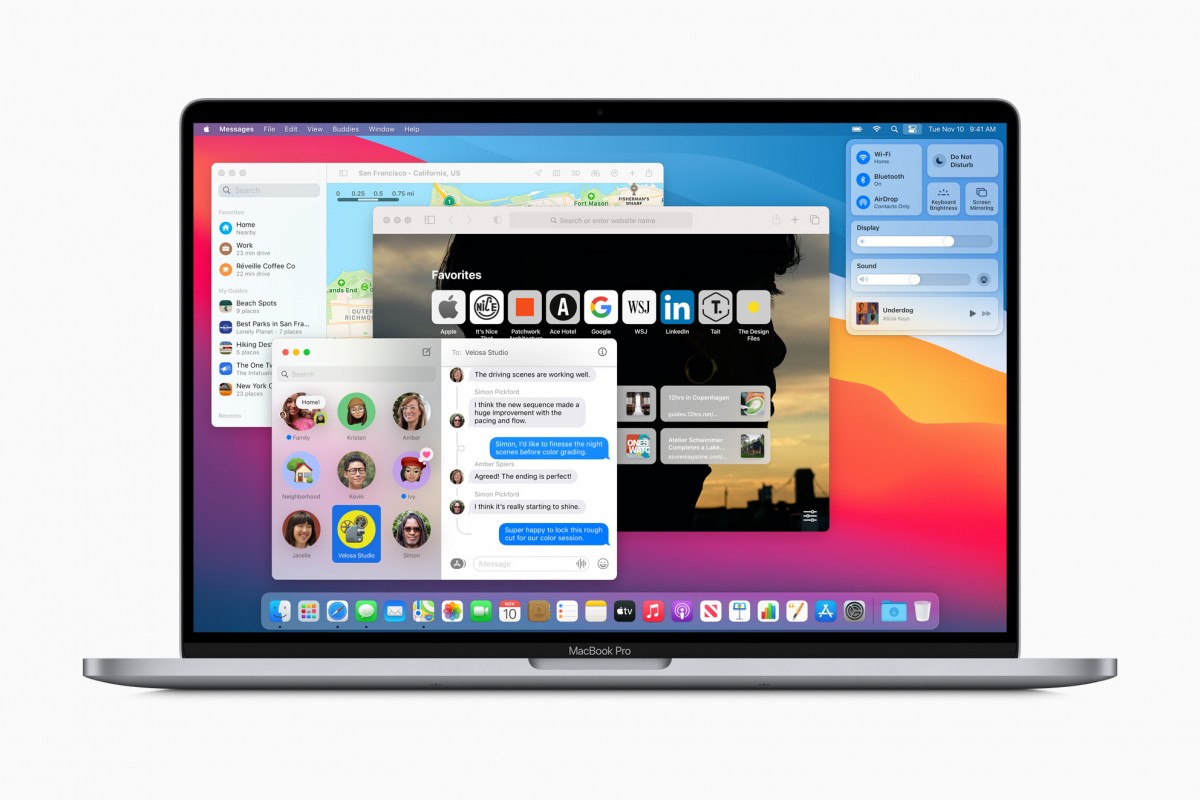 The new Control Center lets you quickly access settings related to DND mode, displays, keyboard, and brightness, while the revamped Notification Center shows you more info at a glance with interactive notifications and new widgets.
Apple is also claiming Big Sur comes with the biggest update to Safari since its original launch in 2003. The company says this newest version loads "frequently visited sites" (whatever that means) an average of 50% faster than Chrome. On Macs with M1, it's 1.5x speedier at running JavaScript and "nearly 2x more responsive" (again, whatever that means). Safari now finally supports both YouTube and Netflix in 4K HDR, while tab switching is faster and more efficient with page previews upon hovering over tabs, and displaying favicons by default.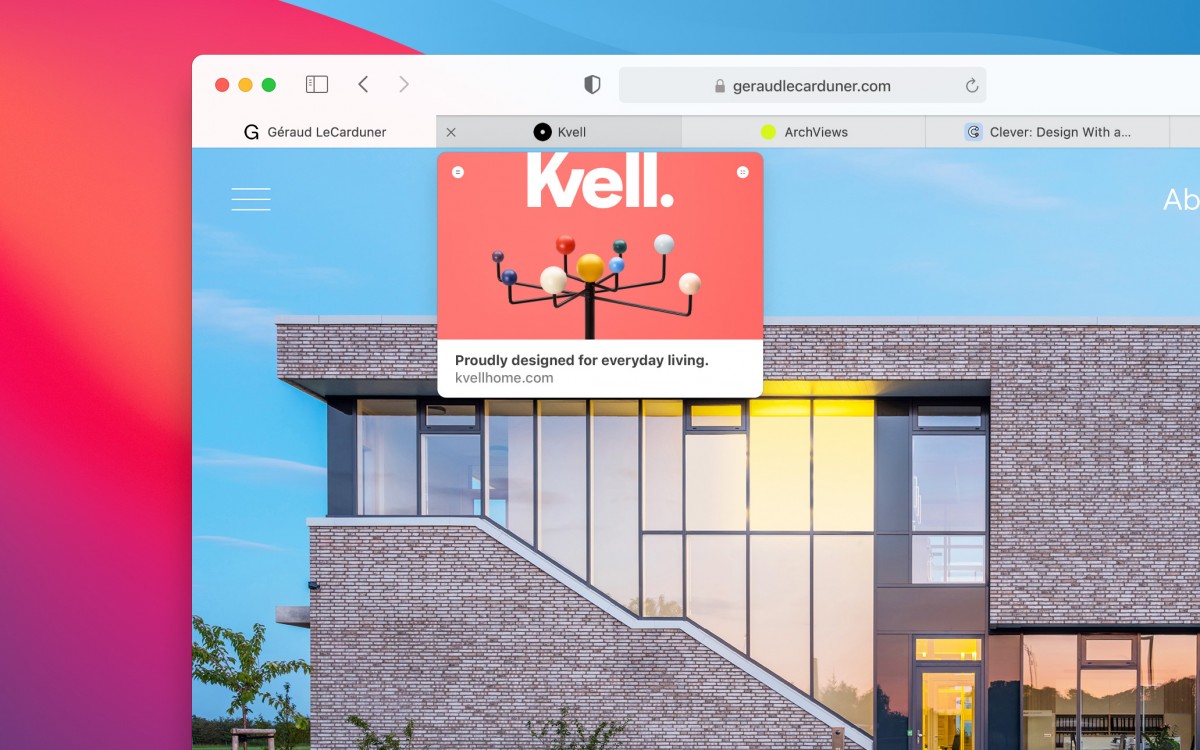 The start page is customizable, and translation of web pages is supported from seven languages. Privacy Report gives you a quick snapshot of trackers, while data breach password monitoring tells you if your passwords have been compromised, without ever revealing your information to Apple.
Messages lets you pin conversations to the top, and the revamped search engine lets you quickly find links, photos, and matching terms. You can add effects to your messages, like balloons and confetti, as well as create Memoji on the Mac and get automatically generated Memoji stickers. Inline replies are now a thing inside group messages, as is sending a message to an individual in a group conversation by simply typing their name.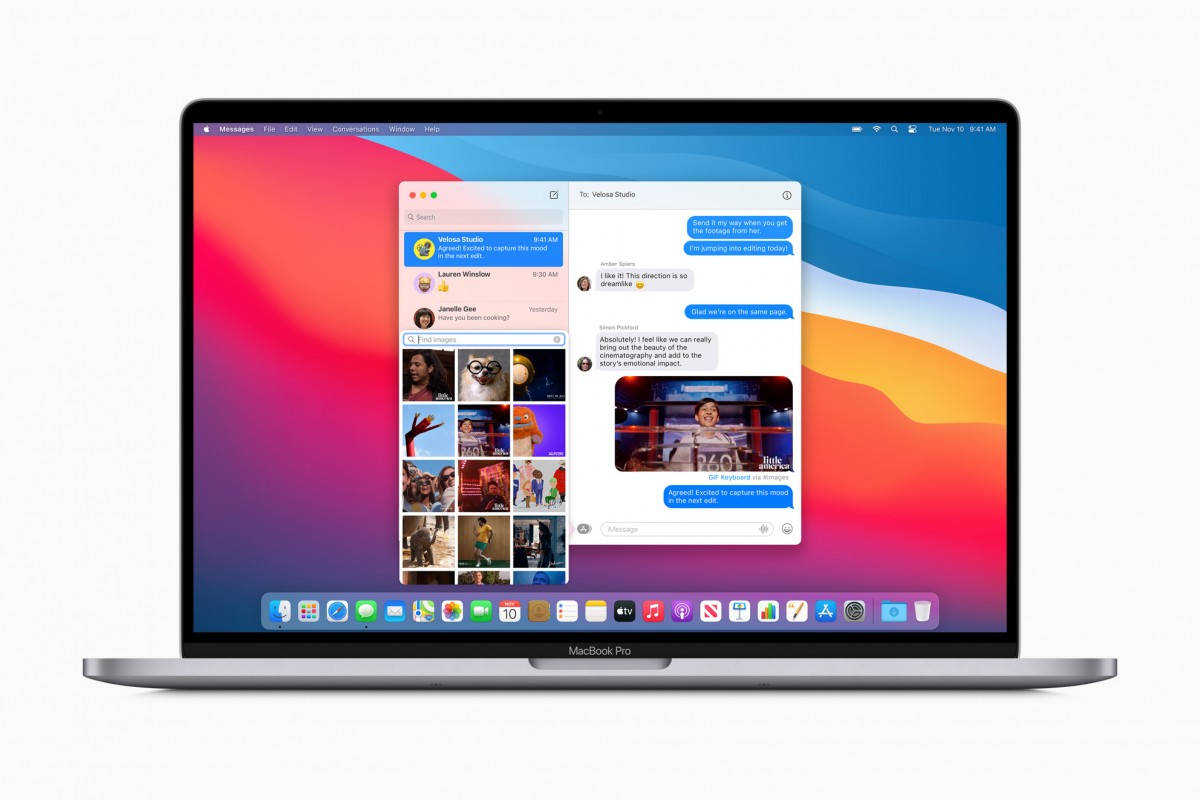 Maps looks better and gives you Guides from brands you trust, and it also lets you create custom guides of your favorite places. Detailed interior maps help you navigate major airports and shopping centers, and for the first time, cycling and electric vehicle trips can be routed on a Mac and then sent directly to your iPhone to have when on the go.
With Rosetta 2, Big Sur enables existing Intel apps to run seamlessly on M1 Macs. This apparently means that developers may see some of their most graphically demanding apps perform even better on an M1 Mac with Rosetta 2 than they did running natively on Intel Macs with integrated graphics. Developers can choose to make their iPhone and iPad apps available for Mac as well, without extra work, while Apple is obviously hoping most developers will soon update their Mac apps to Universal 2 binaries, having native support for both Intel and M1.