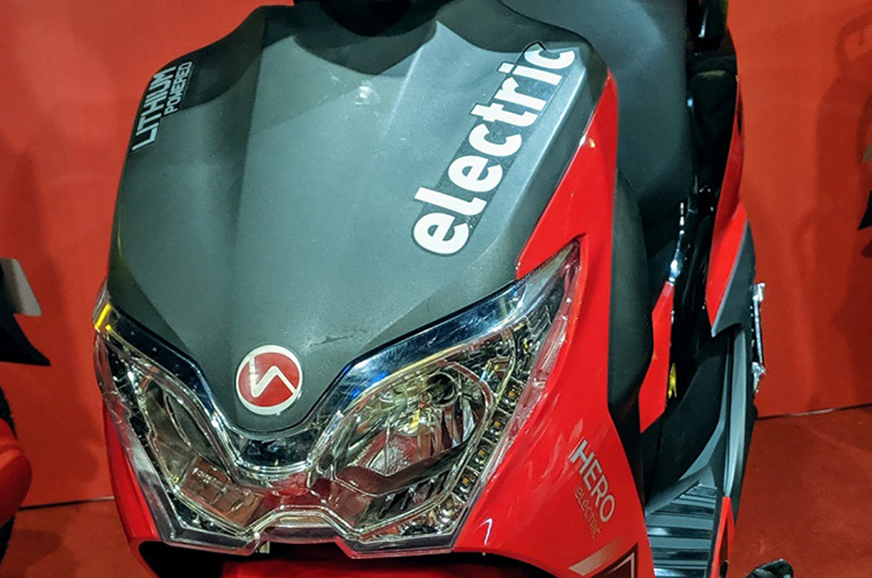 3rd Feb 2020 4:53 pm
The motorcycle will be Hero Electric's most premium offering yet, with a range of 120km and top speed of 80kph.
Hero Electric has just teased on its social media platforms that it will be showcasing an all-new scooter at the 2020 Auto Expo later this week. A production-ready motorcycle was also spied earlier this week, and rumours are that the model will be unveiled at the show, alongside an electric trike.
At the moment, Hero Electric's portfolio consists of slow-speed scooters, and the upcoming motorcycle will be the first of its kind to join the line-up. It is claimed to have a range of 120km and a top speed of 80kph, and that's a considerable step up from what the company currently has on offer. With prices expected to be between Rs 1.3 lakh and Rs 1.5 lakh, the motorcycle will become the most premium offering from the company and will rival the likes of the Revolt RV 400.
Little is known about the other two offerings. However, the scooter, too, is said to be a step up from what the company has to offer, and while it may not be a significant improvement in terms of performance, we could expect to see the addition of features like smartphone connectivity and access to the features that it will enable.
Lastly, an electric trike is also set to be showcased. However, the product is likely to be aimed at businesses and corporations rather than as a mode of personal transportation.
Stay tuned for the latest news from the 2020 Auto Expo.