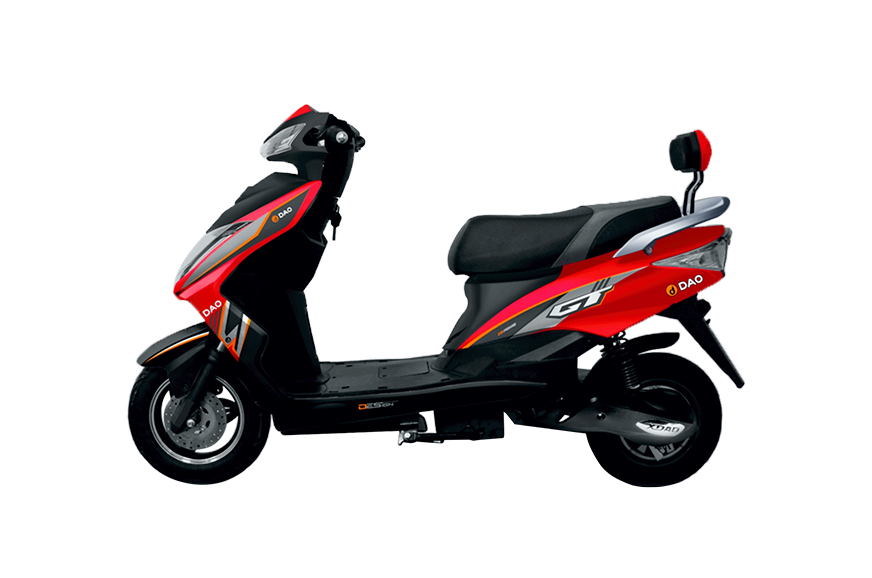 23rd Dec 2019 1:18 pm
The Dao e-scooter will offer three riding modes – Economy, Sports and Turbo – along with a number of smart features.
Dao EVTech, a Chinese electric scooter manufacturer has announced its entry into India. Over the past three days, the company showcased its electric two-wheelers at the Electric Vehicle Technology Expo, which concluded at Pragati Maidan in New Delhi yesterday. The product pitched for the Indian market is the Dao scooter, with its highlight, according to the company, being an "advanced LFP battery, high-speed technology with IoT-empowered application."
According to the company website, Dao e-scooter bear the acronym CARES (Collision Protection System, Auto Control System, Reverse Mode, Emergency Rescue System, Smart Lighting System). The e-scooter is powered by a 1.5kW BLDC motor that works off a 72V lightweight battery that's capable of a claimed range of 120km. The scooter also offers three riding modes with each capable of a different top speed – Economy (38kph), Sports (45kph) and Turbo (49kph).
Typical of a smart scooter, it has a high level of connectivity that allows the rider to monitor data in real-time (estimated riding range, trip analytics, navigation and geofencing), conduct diagnostic checks and daily use statistics straight from their mobile phone. It is understood that Dao EVTech's India launch plans will begin with Telangana and Andhra Pradesh in the first phase, and progress to the entire country by 2020.
Twenty markets for launch have already been identified, based on in-depth research, benchmark, competition and market analysis, according to the company. They include Hyderabad, Karimnagar, Vijayawada, Srikakulam, Rajahmundry, Warangal, Mancherial, Anantapur, Tirupati, Ongole, Nalgonda, Sangareddy, Kurnool, Kadapa, Chittoor, Nizamabad, Visakhapatnam, Guntur, Nellore and Vizianagaram.
The company says its "global presence and influence helps to get the right product and the best of the technologies available across the globe to India. We source smart technology from USA, product technology from China and are capable of accessing across the globe to get the finest of the product and services."
Dao EVTech is scouting for channel partners or dealers in India with a showroom space of 800 to 1,000 square feet. Among the criteria it is looking for potential dealer-entrepreneurs is those who "believe in technology and smart mobility, passion to promote electric vehicles."
Dao EV Tech says it will "work closely with our dealership to provide management support, best practices, time to time training for the betterment of the dealership and profitability." It says that "exclusive support will be provided for free to the first 25 dealerships for 2 years."