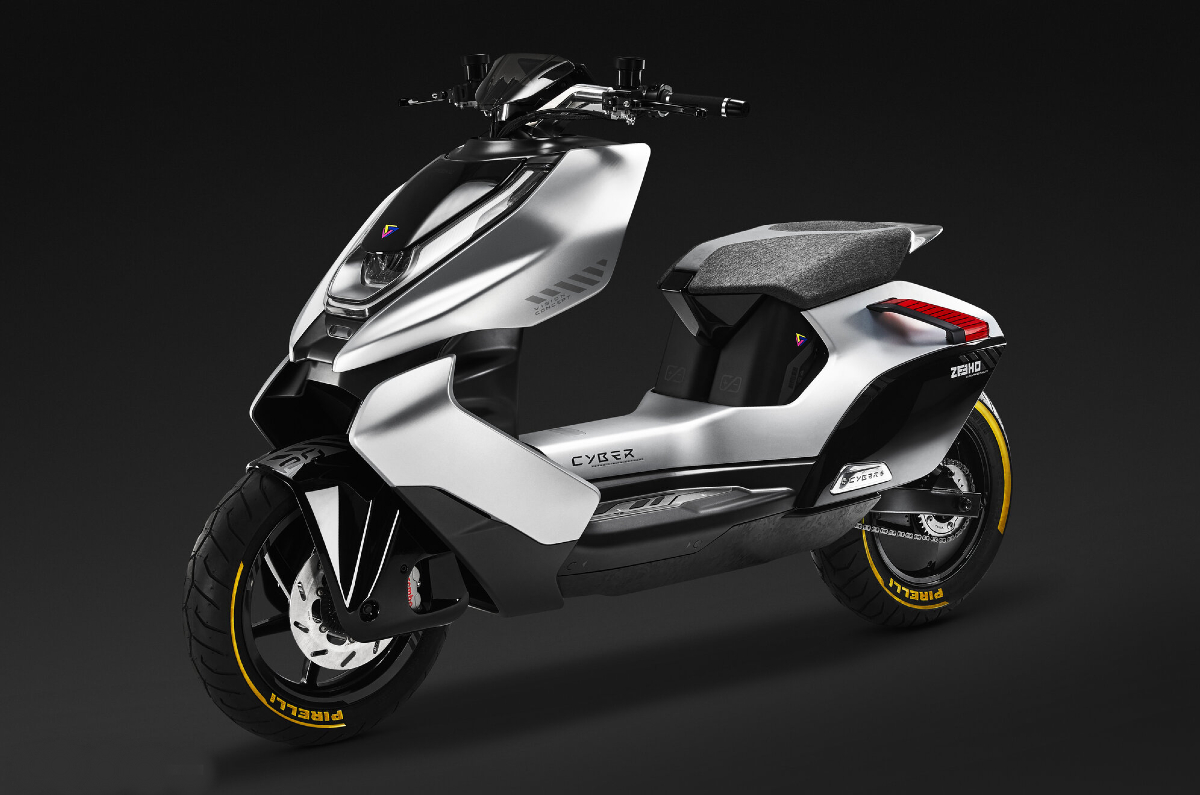 Chinese two-wheeler company, CFMoto, has just revealed its first electric scooter. Called the Cyber Concept, the e-scooter is expected to go into production next year before going on sale in China. This reveal comes less than a month after BMW revealed its high-tech electric scooter concept, the CE 04.
It has a claimed top speed of 110kph

Powered by a 10kW electric motor

Also has a traction control system
CFMoto's electric scooter concept is built by Zehoo, the electric division of the company. The CFMoto e-scooter concept features tech like voice control, remote diagnostics and a keyless system you can unlock with a phone. It also uses a Bosch traction control system that gives it three riding modes. Additional safety comes in form of a 360-degree collision warning system and ABS-equipped Brembo disc brakes at both ends.
The Chinese company claims that its electric scooter is powered by a "Cobra" powertrain which includes a 10kW motor. This motor is IP67 certified, water-cooled and makes a claimed 213Nm of torque.
CFMoto has said that the electric scooter has a 0-50kph time of 2.9 seconds and a top speed of 110kph. The Cyber Concept also has a claimed range of around 130km.
Zehoo has said that its lithium-ion battery is capable of being fast charged to 80 percent within 30 minutes and is capable of 2,500 charges (or 3,00,000km) before it starts to lose performance.
CFMoto has said that it is considering putting the Cyber Concept into production next year for the Chinese market.
Also see: