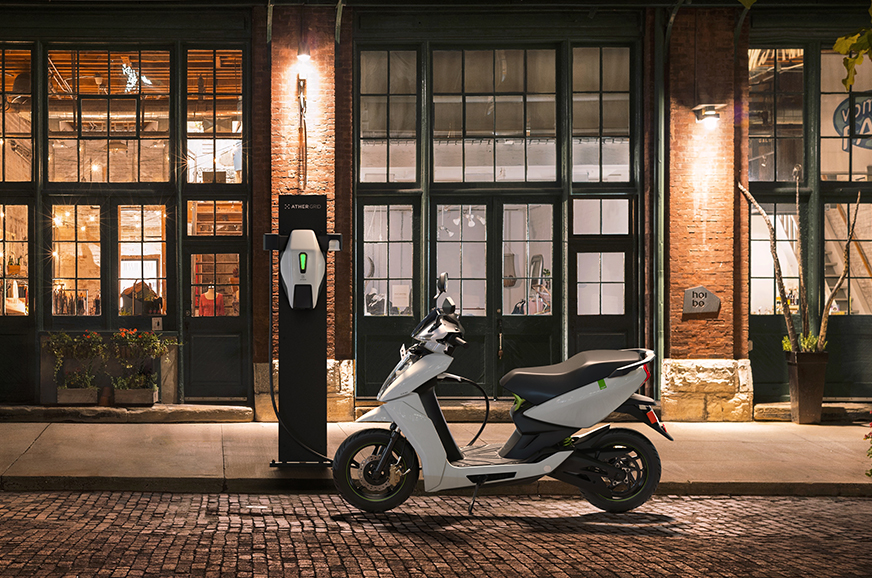 1st Feb 2020 9:00 am
Following the setup of its first charging station in the capital, Tarun Mehta, CEO, Ather Energy, talks about the production of Ather's electric scooters.
Ather Energy has set up its first fast-charging station, called Ather Grid, in New Delhi at Connaught Place. This is the company's first fast-charging station outside of Bengaluru and Chennai, where it focused on selling the Ather S340 and S450 in the past two years. 
On January 28, the company had unveiled its latest offering – the Ather 450X – which comes with an improved battery as well as performance, and is slated to go on sale from Q2 of FY2021. Ather will introduce the product in eight more cities in the near future.
Simultaneous launch in four new cities
Ather Energy aims to enter Delhi, Mumbai, Pune and Hyderabad simultaneously in July. "As of now, four more markets are confirmed outside of Bengaluru and Chennai. We are ideally going to start deliveries in all these four markets together. We will have our experience centres along with our partners as well as our charging points set up in these cities," said Tarun Mehta, co-founder and CEO, Ather Energy.
Without disclosing any booking numbers, Mehta remarked, "The number is significant. We have more pre-orders come in for the 450X in the last few weeks, than we have had in the entire year for the 450."
While work is on to identify the right partners to establish its minimalist-themed experience centres, christened 'Ather Space', the company has tied up with EESL (Energy Efficiency Services Ltd) in New Delhi to begin setting up its charging stations (Ather Grid). 
The Ather Grid in Delhi, however, is the company's first-generation version. At the launch of the 450X, it had also announced a new and improved second-generation model of the fast-charging station that would offer up to 50 percent faster charging, at 1.5km of range per minute. The company might also be looking at targeting subsidies for setting up charging infrastructure, under the recently announced Delhi EV Policy.