Why the DK, DMK and allies are opposing the PM Vishwakarma scheme
| Video Credit:
S. Shiva Raj
The Narendra Modi government is all set to the launch the PM Vishwakarma Kaushal Samman Yojana (PM-VIKAS), otherwise referred to as the PM Vishwakarma scheme, on September 17. The scheme essentially seeks to empower the traditional artisans and craftspersons, blacksmiths, goldsmiths, cobblers, dhobis, carpenters, and the like.
The idea is to upgrade the skills of the artisans, give them access to modern tools and also provide them a platform for brand promotion and market linkages. The project is being rolled out with an outlay of Rs. 13,000 crore.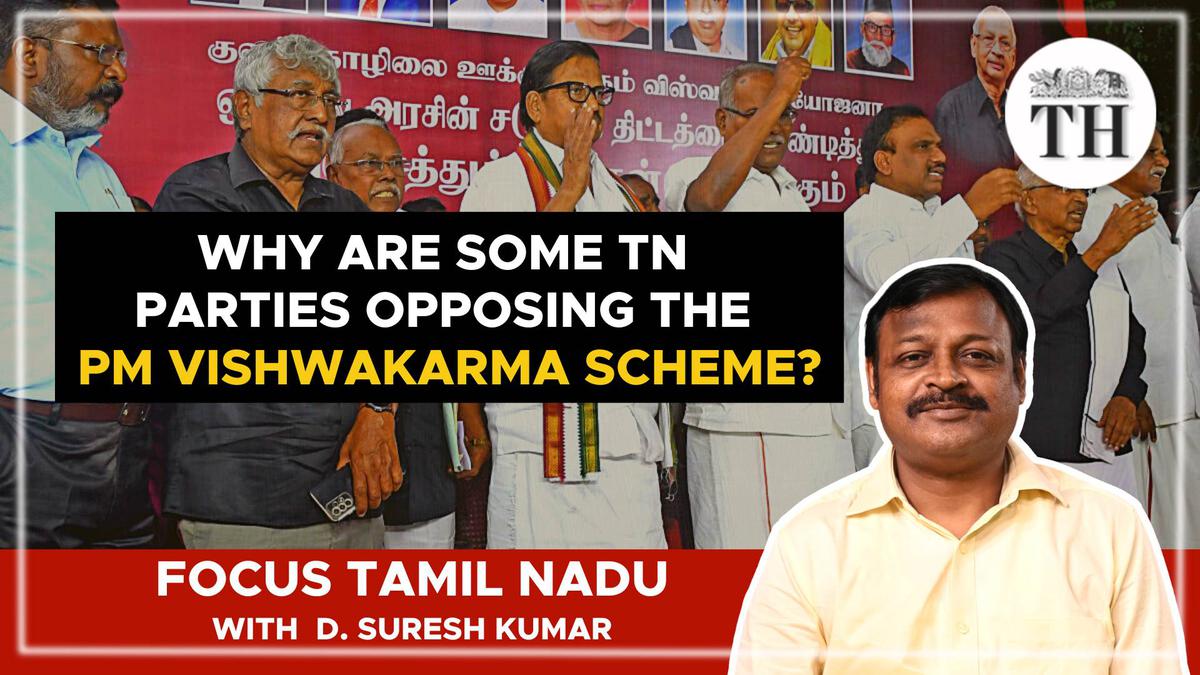 According to the scheme, the eligible tradesmen in family-based occupations shall be given a collateral free loan of Rs 3 lakh. This will be Rs. 1 lakh in the first installment and the remaining in subsequent installment at an interest rate of 5%.
However, Dravidar Kazhagam leader K. Veeramani has taken the lead in opposing this scheme. The DMK and its allies in Tamil Nadu have also raised objections. Why is this so?
Script and presentation: D. Suresh Kumar
Videography: S. Shiva Raj
Production: Shibu Narayan