The last few TVs my school friend has been using are from Sony. He gives me a few reasons why he is loyal to the brand. First, impressive brightness and colour saturation for any room. Second, pricing justifies the longevity factor. Third, excellent sound output and, fourth, compatibility with his PlayStation.
Not that rival brands are not offering all of these but the quality of the panel that Sony gives is far more reliable than most players. The company's only challengers as far as panel quality goes are Samsung and LG. Sony panels are brighter and colour production is spot on.
When Sony decided to send their latest for review, the question they had was simple: Would I like the 43- or 50-inch version? I went with the former because of the use case I had in mind — revisit my favourite movies over a week. Sony Bravia X70L is the latest TV series with 4K Ultra HD LED display. 
Although a couple of technicians had come to install the television, the 43-inch version can easily be unboxed on one's own. It's just about the perfect size for any room. The stands are sturdy and can be easily screwed on. After that, it's a simple process that involves logging into your Google account.
All the big apps are supported and you can download all that you want from the Google Play Store. The first update will take a few minutes but once done, it's smooth sailing.
Picture quality
There are plenty of jargons to toss around in the shop — QLED, LED, OLED, LCD and so on. Instead of falling for that, visit a local store and look for the features you need. In case sports play an important role in your TV-viewing schedule, buy a bigger size. At the store, carry some content with you and make the shop owner play it. Don't fall for 4K/8K content that's usually played at the store because what you watch at home will be very different. Also check how much control you will have over competing light, such as from lamps and windows. 
Bravia X70L does well in terms of brightness. Even with all the lights on and windows open, I sat through movies like You've Got Mail, Four Weddings and a Funeral and, the latest, Still: A Michael J. Fox Movie. There is enough sharpness in the 3840×2160 panel.
There are many things about the TV that has impressed me (and one thing that didn't). First, the upscaling is fantastic when you are watching content recorded in the 1990s or 2000s. Second, colours are life-like and every detail comes through, thanks to the X1 4K Processor and Live Colour technology. For clarity enhancement, there is 4K X-Reality PRO, which uses a unique 4K database to sharpen and refine pictures in real-time.
On to the difficult part. Motion enhancer that is called Motionflow XR. The idea is to create and insert extra frames between the original video, so everything appears smooth. The technology works real-time and in most cases, Clint Eastwood looks great riding a horse. Picture also becomes sharper. I like it and I want something more. There is no way to turn off motion enhancer. In case I want to watch an old film like it was meant to be seen, that's not possible. Sony should add an option to turn off the feature. Most people will leave it on but there is always an exception to the trend. On the other hand, the motion enhancer works better than on rival TVs.
There is support for HDR10 as well as HLG. I found that HDR content was playing very well on the TV. The high peak brightness and rich colours make this TV an excellent choice.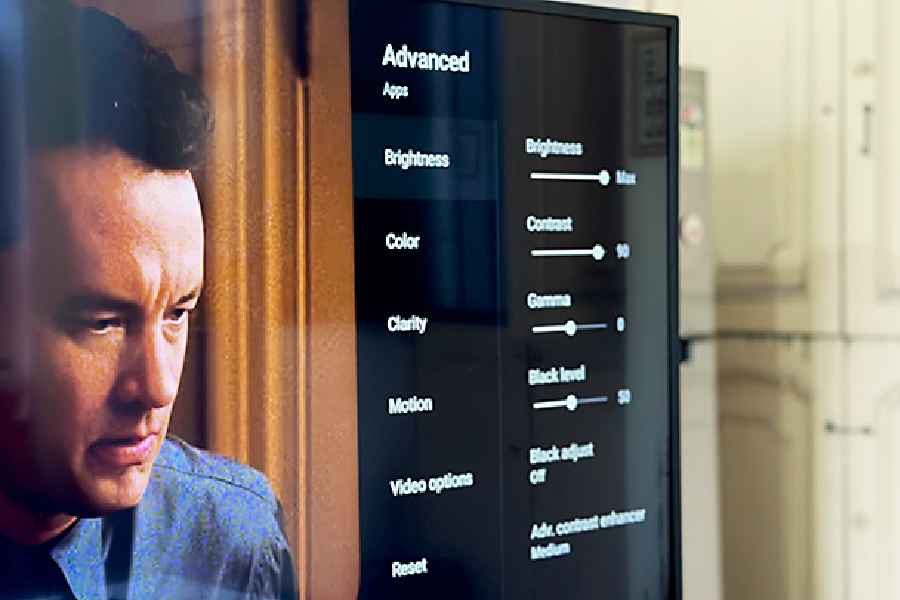 There are many options on the advanced picture menu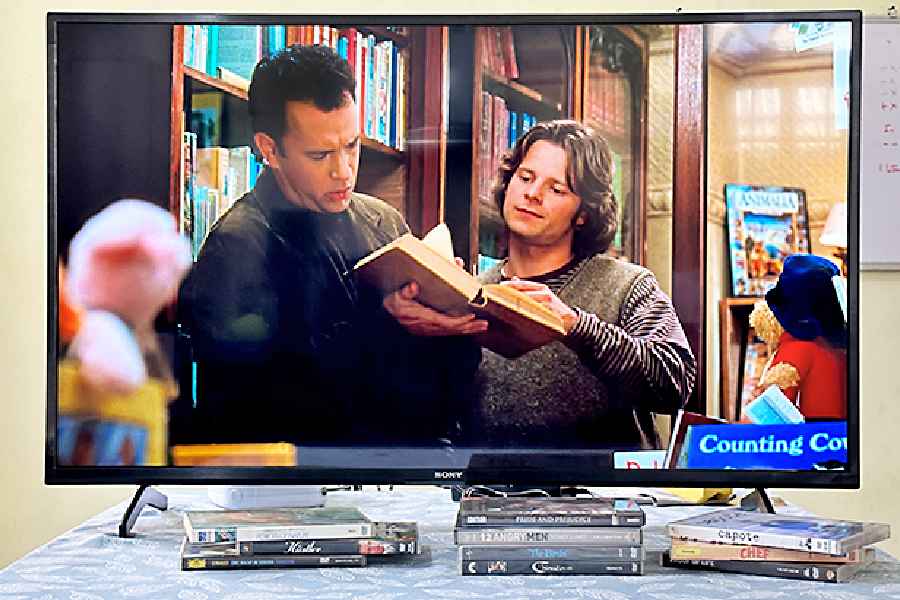 The television offers rich sound even without a soundbar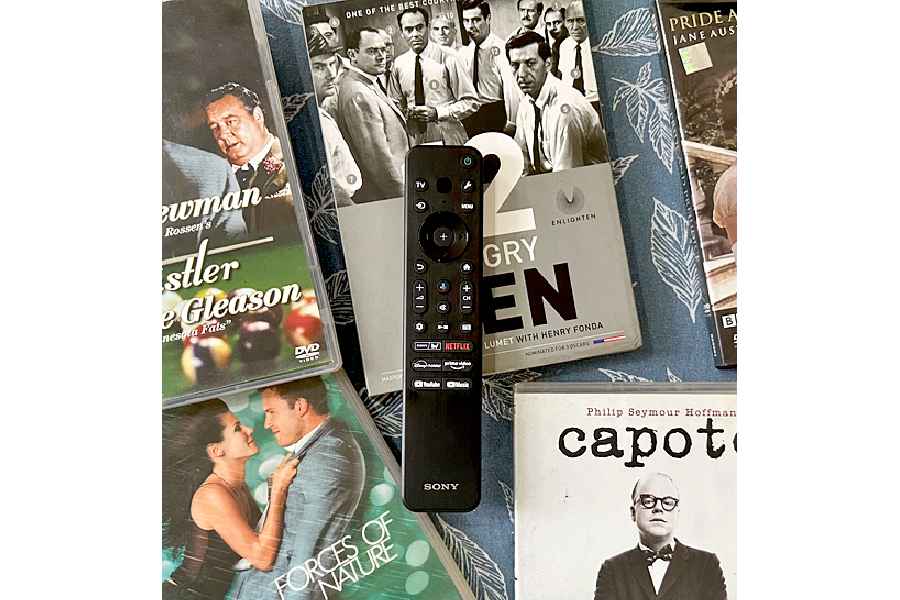 The remote control has dedicated buttons for many streaming services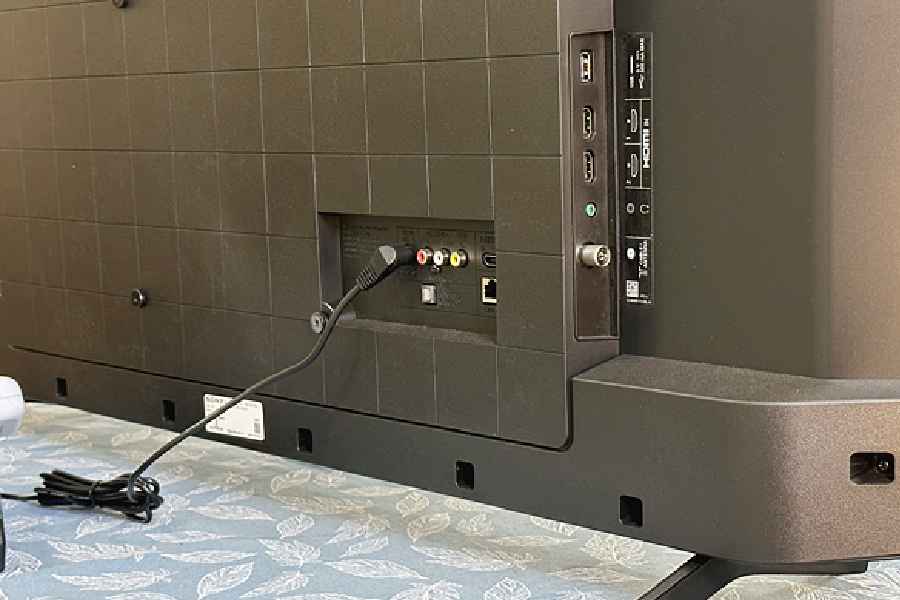 Connectivity options on Sony Bravia X70L
Some other stuff
Let's talk about ports. There is an Ethernet input, RF support, composite video input, three HDMI inputs, digital audio output and one USB port. I am all right with all of them except having one USB port, which could have been at least two. 
As far as sound goes, expect top-quality sound output. Even without adding a soundbar, the two 10W speakers do a brilliant job, placing dialogues first. Clear Phase technology analyses the speaker's frequency response, identifying and removing any peaks or dips for natural audio with smooth, even reproduction of all frequencies. Dolby Audio takes films to another level.
Should you buy it?
Picture quality? Check. Sound output? Check. Display panel quality? Check. You get all the perks associated with the Sony brand. Another USB port would have given this TV full marks. Apart from that, Sony Bravia X70L is easy on the eyes and brings entertainment to life.