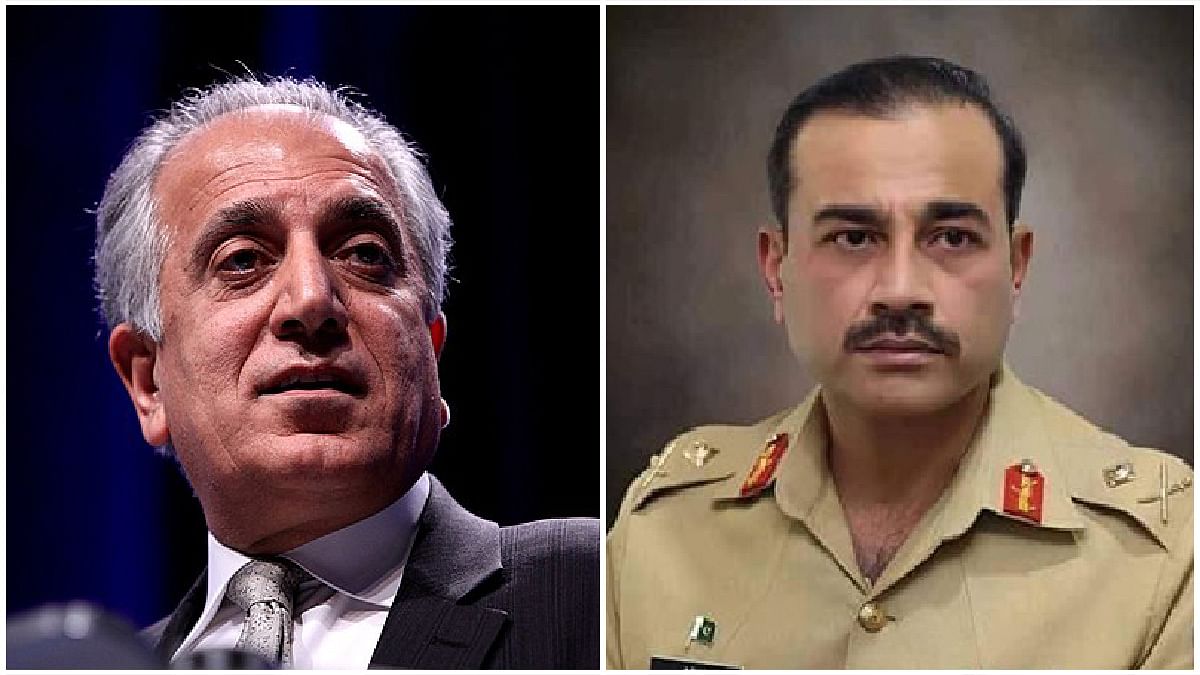 New Delhi: Former US ambassador to Afghanistan and the UN Zalmay Khalilzad Friday claimed that Pakistan Chief of Army Staff (COAS) General Asim Munir had subjected senior officers in Sialkot to a "closed-door angry tirade" after the 9 May violence over former prime minister Imran Khan's arrest.  
In a series of tweets, Khalilzad said he had been "concerned" for Pakistan, but after Munir's "speech was reliably shared" with him, he believed that "things are truly dire".
Observing that while Munir's speech (reportedly made earlier in the week) was "alarming", Khalilzad said that two points stood out — that he "threatened" the families of retired officers, and said that if he "goes down he will take others down with him".
I was concerned for #Pakistan before, but a recent speech by the Army Chief has led me to believe that things are truly dire. His closed-door angry tirade to senior officers in Sialkot has been reliably shared with me. The entire speech was alarming but two points stand out:(1/6)

— Zalmay Khalilzad (@realZalmayMK) May 19, 2023
"He threatened the wives and children of his critics. The May 9 violence was not a good thing and should be transparently investigated, but that is no excuse for threatening harm to innocent family members of retired officers who may have participated," Khalilzad tweeted.
He also said that throughout the speech, Munir used "gutter language" while talking about his enemies.
Khalilzad's outburst comes amid rumours of rifts within the Pakistan Army over Imran Khan's arrest, with Pakistan commentator Farzana Shaikh noting in the Guardian, "There are reports of widening divisions between a military high command hostile to Khan and the rank and file, who support him. There have also been public expressions in favour of Khan by senior ex-servicemen, who have emerged as vocal critics of the current military leadership."
Reports indicate that Lieutenant General Salman Fayyaz Ghani, whose official residence as the Corps Commander in Lahore was raided on 9 May by Pakistan Tehreek-e-Insaf (PTI) supporters, was removed from the post last week and replaced by Lieutenant General Fayyaz Hussain Shah. Ghani has now been moved to General Headquarters. 
While the Pakistan Army's media wing Inter-Services Public Relations (ISPR) has yet to respond on the developments, social media is abuzz with speculations that Lieutenant General Ghani was removed from his post for refusing to shoot at the protesters.
Hundreds of PTI supporters stormed the official residence of the Corp Commander in Lahore, stealing everything from strawberries and peacocks to cannons. While earlier reports suggested that Ghani was not present at his residence at the time, a video circulating on social media over the past week shows him, along with his family members, at home, attempting to negotiate with the angry protesters to stop the plunder. 
Meanwhile, Khalilzad ended his critique by asserting that the army chief does not have the "temperament to lead the armed forces of a large and important country" and that such a volatile and angry individual should not have access to nuclear weapons. 
"A country's army is a critical institution that must be led by someone possessed of sobriety, calm responsibility, and political neutrality," the former US ambassador said.
On Thursday, media reports said General Munir, while visiting the Sialkot Garrison, called the 9 May violence in Pakistan, where various military institutions were attacked, 'orchestrated tragic incidents' and vowed to bring those responsible for the destruction and 'for bringing shame to the nation' to justice. 
(Edited by Smriti Sinha)
---
Also read: Afghan embassy in Delhi becomes battleground for Taliban & previous republic. MEA keeps mum
---