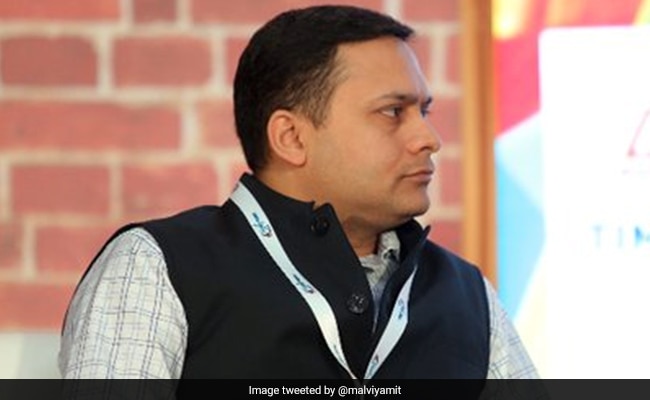 New Delhi:
Shortly after the Supreme Court-appointed panel's clean chit to the Adani group in an investigation linked to the Hindenburg allegations, BJP leader Amit Malviya launched a pointed attack against Congress leader Rahul Gandhi.  
Mr Malviya, the BJP IT cell chief, listed out occasions when Rahul Gandhi's accusations, including the corruption allegations in the Rafale Jet deal, fell flat. The latest being the allegations levelled by the Congress leader in the Adani-Hindenburg case.
"Rahul Gandhi's speech writers will now have to come up with something more outlandish, for him to sustain his lie machine," said Mr Malviya.
The Supreme Court had appointed the committee of domain experts alongside the investigation that SEBI was conducting into Hindenburg's allegations against the Adani Group.
"At this stage, taking into account the explanations provided by SEBI, supported by empirical data, prima facie, it would not be possible for the committee to conclude that there has been a regulatory failure around the allegation of price manipulation," the panel said in the report submitted to the Supreme Court.
The committee said there was no price manipulation on the part of the Adani Group and that the conglomerate had taken necessary steps to comfort retail investors.
The mitigating measures taken by the group had helped in building confidence in the stock and the stocks are stable now, the panel said.
No regulatory failure was found regarding Minimum Public Shareholding and there was no violation of compliances, the committee said.
Foreign portfolio investors in Adani Group stocks are compliant with SEBI's regulations, the committee said.
(Disclaimer: New Delhi Television is a subsidiary of AMG Media Networks Limited, an Adani Group Company.)