Leaker 
Unknownz2
1 (@URedditor), who has a stellar but limited track record, has posted an image that apparently shows the bottom part of the iPhone 15 Pro. As countless leaks had said, the Lightning port has been retired in favor of a USB-C port.
The European Union has made it mandatory for all smartphone manufacturers to use the USB Type-C port and Apple has reluctantly agreed to comply. The company
may limit the port
to approved accessories though. Unknownz21 told
MacRumors
that the E75 Lightning Controller will be replaced with an E85 Port Controller.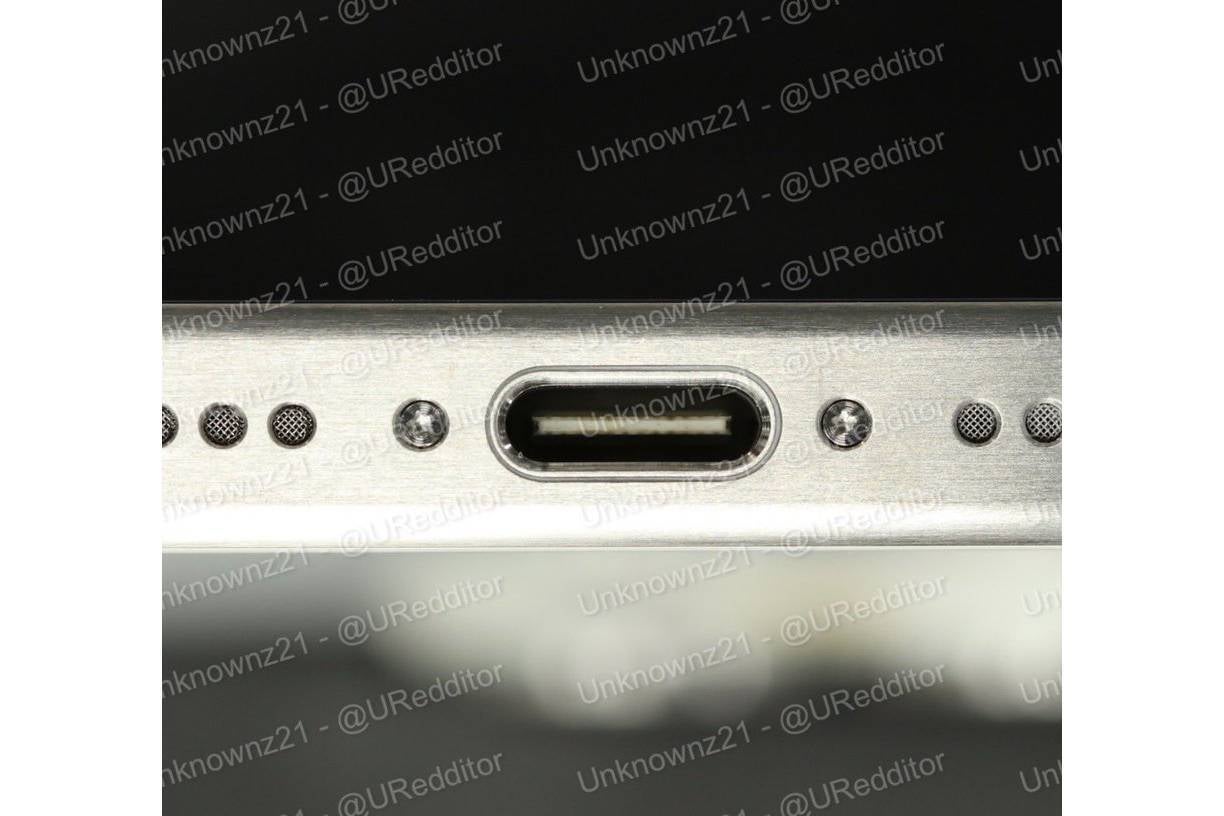 Leaked iPhone 15 Pro image seems to confirm several rumors
Moving on, the phone also appears to have curved edges. This meshes with rumors and aforementioned renders that suggested the iPhone 15 Pro would have
curved back
 edges.
Other than that, the iPhone 15 Pro was rumored to feature a titanium chassis and the image does seem to suggest that the phone has a titanium finish. This gives it a matte look. 
The iPhone 15 Pro in the image is probably a non-final unit but the retail version will likely not look much different.
The iPhone 15 Pro could also feature curved glass and thinner bezels, as well as solid-state buttons. So, even though the design will not change in a significant way, there will be a lot of small changes sprinkled throughout. 
The handset is also highly likely to feature a new 3nm chip and maybe a new periscope lens, though the chances are that the latter will be exclusive to the highest-end model, which will apparently be known as the
iPhone 15 Ultra
and not iPhone 15 Pro Max.
Whether these changes will be enough to make the iPhone 15 Pro the
best phone of 2023
remains to be seen.