Ground to be inspected, to see if it is fit to host a Test match after a recent renovation, before the BCCI takes a final call
Nagraj Gollapudi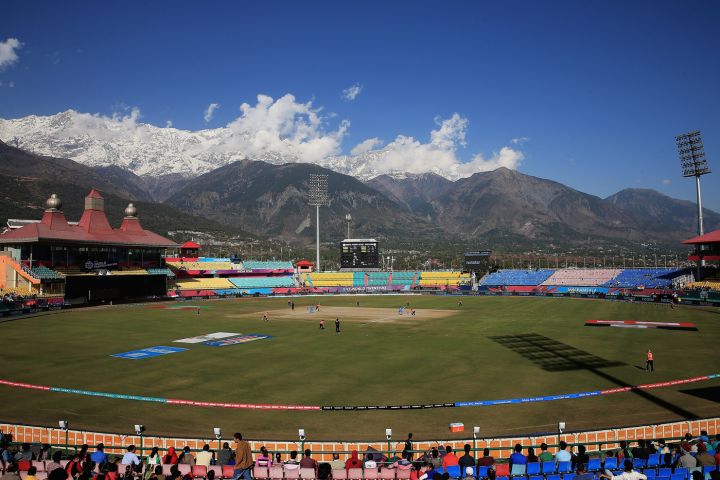 The third Test of the Border-Gavaskar Trophy, scheduled from March 1-5, could be shifted out of Dharamsala as the ground might not yet be fit to host international cricket after a recent renovation. ESPNcricinfo has learned that the BCCI will take a final call over the next few days, based on the outcome of an inspection of the ground to be conducted by the board's team of experts. The BCCI, it is learned, has already shortlisted a back-up venue, but will only announce that if Dharamsala is ruled out.
A shortlist of back-up venues where third Test could be moved include Visakhapatnam, Rajkot, Pune and Indore.
The last time international cricket was hosted by the Himachal Pradesh Cricket Association (HPCA) Stadium in Dharamsala was the twin T20s between India and Sri Lanka last February. Since then there has been no cricket played at the ground because the HPCA decided to relay the outfield and fit a new drainage system. It is understood that outfield still is not ready, and is interspersed with a bald patches where the grass cover has not taken hold yet.
It is learned that an inspection was carried out by the BCCI's team on February 3, and then it was decided that a final call will be taken after another round of inspecting, scheduled for this weekend.
The inspection team will determine if the outfield is fit and safe and can withstand the wear and tear that accompanies a Test match. It is understood the outfield is sand-based, which experts say requires a dense grass cover.
The HPCA Stadium, nestled in the Dhauladhar mountain range in the Middle Himalayas, is one of the most scenic venues in cricket. It last hosted first-class cricket just before the pandemic descended in early 2020. It has hosted just the one Test, incidentally in the 2016-17 edition of the Border-Gavaskar Trophy. India won that match in four days to bag the series 2-1.
While tickets sales have commenced for the second Test of the current series, to be played in Delhi from February 17, they have not been released yet for the final two Tests. The fourth Test is scheduled in Ahmedabad from March 9 to 13.
Nagraj Gollapudi is news editor at ESPNcricinfo