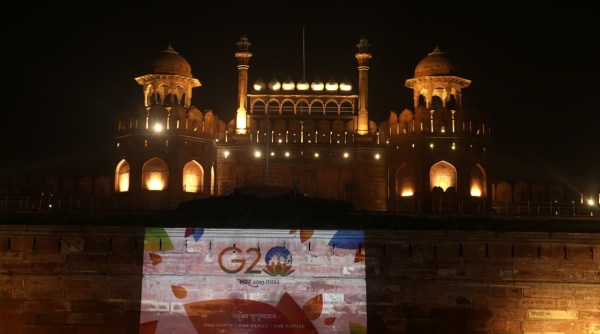 India took over presidency last December. Archive
In the run-up to the G20 summit in the national capital in September, the Delhi Police is holding weekly meetings and discussing, among other things, ways to handle any disruptions in the form of agitations or protests that might cause law-and-order problems to scheduled events, senior officers said.
A senior officer privy to the discussion said: "The meetings include officers from the Special Cell, Intelligence Bureau and Security department who are analysing any possible disruptions or protests that might occur during the time… ways to quickly curb and handle such occurrences are being discussed."
The officer added that for this purpose, security deployment in New Delhi district will be strengthened and paramilitary forces will be deployed along with batches of several sniffer dogs around high-security areas, including at Jantar Mantar, to manage such incidents. "Any social media post with potential to cause law-and-order problems will also be appropriately identified," he added.
The Jawaharlal Nehru University administration Monday barred the JNU students' union from screening on campus the BBC documentary titled 'India: The Modi Question.'
Earlier in the day, the JNUSU had released a pamphlet inviting students to the screening of the documentary, which has been blocked in India, on Tuesday at 9 pm at the union's office.
The university administration, in a statement, said: "No prior permission for this event has been taken from the JNU administration. This is to emphasise that such an unauthorised activity may disturb peace and harmony of the university campus. The concerned students/individuals are firmly advised to cancel the proposed programme immediately failing which strict disciplinary action may be initiated as per university rules."