Editor's Note: Has your business recently been recognized or perhaps one of your employees has been awarded or earned a promotion? Send us your business news to be featured in the weekly Business Digest at [email protected].
Texas Bank and Trust welcomes new officer
Michael L. Custer has joined the staff of Texas Bank and Trust as senior vice president and senior portfolio manager in the Bank's Wealth Management Division located in its Tyler Grande branch.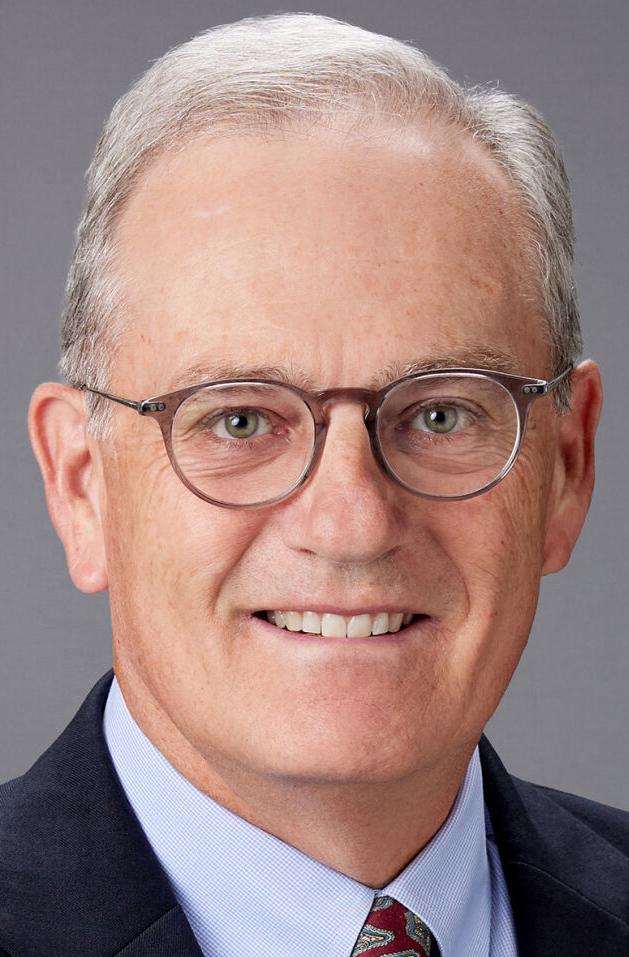 Mr. Custer has worked in the financial services and wealth management industries for over 37 years with a primary focus on investment research and portfolio management, most recently as senior vice president and chief investment officer for Southside Bank Wealth Management & Trust. He holds a master of business administration degree in finance from Michigan State University and a bachelor of arts degree in business from Adrian College. Mr. Custer also holds the Chartered Financial Analyst® designation. He and his wife Kristi reside in Tyler and are members of Southern Oaks Baptist Church. They have two adult children.
Local East Texas Realtor honored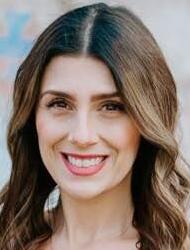 The Texas Association of Realtors announced local East Texas Realtor Kelly Raulston as the winner of the 2022 Realtor to Watch Award at their annual Conference in Fort Worth.
This award recognizes excellence in leadership, community involvement, and everything else that makes a well-rounded young professional successful in real estate.
Notably, this is the first time someone from Tyler has won the award. Raulston posting on social media following her win, "This is for you, East Texas."
Kelly is a graduate of the Texas Realtors Leadership Program and currently serves as the 2022 Chairman-elect for the Greater Tyler Association of Realtors. She is also very involved with the Texas Realtor Political Action Committee as a Golden R Major Investor. At the state level, she serves on the Young Professionals Network Committee and hopes to start an RYPN program in Greater Tyler.
In addition to receiving her award, she will be featured alongside four other winners in the November issue of Texas Realtors magazine, accompanied by statewide press releases, and featured on the state associations' social media channels.
Southside Bank honored
Southside Bank has been named one of the 2022 Best Banks To Work For. American Banker has partnered with Best Companies Group to identify banks that excel at creating positive and supportive workplaces for employees. Banks that earned a spot on the 2022 Best Banks to Work For list were ranked based on an anonymous employee survey and a thorough review of the benefits and perks offered. The full 2022 Best Banks to Work For list is featured at americanbanker.com.
"The banks recognized on this list are trying hard to create workplaces that employees want to join," said Chana R. Schoenberger, Editor-in-Chief of American Banker. "Especially during this moment when companies are experiencing a shift in how, where, and how much employees work, banks are paying attention to how they can best retain their people." On the 2022 list, Southside was ranked among the top 50 banks in the country and among 9 Texas banks to receive the award. The survey and awards program are designed to identify and honor banks with the best cultures for helping employees thrive.
Determining the Best Banks to Work For involved a two-step process. The first consisted of evaluating each participating bank's workplace policies, practices, and demographics. This part of the process was worth approximately 25% of the total evaluation. The second consisted of employee surveys aimed at assessing the experiences and attitudes of individual employees with respect to their workplace. This part of the process was worth approximately 75% of the total evaluation. The combined scores determined the final ranking.
To be considered for participation, banks had to have at least 50 employees working in the U.S. and been in business for a minimum of one year. Best Companies Group managed the registration and survey process and also analyzed the data to determine the final ranking.
"This award is a testament to our team members for the work they do to support our customers and community, and the way they support each other in the process," said Lee Gibson, Southside Bank President and CEO. "I am proud of our team for creating a culture of excellence within the Southside walls and beyond."
For more information about Southside Bank, visit southside.com. For more information on the Best Banks to Work For program, visit BestBankstoWorkfor.com.
Southside Bank is headquartered in Tyler, with approximately $7.45 billion in assets as of September 30, 2022. Southside currently operates 56 branches and a network of 75 ATMs/ITMs throughout East Texas, Southeast Texas, and the greater Dallas/Fort Worth, Austin and Houston areas. Serving customers since 1960, Southside Bank is a community-focused financial institution that offers a full range of financial products and services to individuals and businesses.